Whether you need less than 5 minutes to get ready or spend hours and hours in pursuit of the perfect contour, you gotta admit; it's very easy to get blindsided by the glitz and glam of high-end beauty products. However, a higher-than-the-sky price tag doesn't always guarantee a perfect result,  often making you wonder whether you should actually skip that top-rated, used-by-thousands moisturizing cream you eyeballed on Amazon. In our honest opinion, you shouldn't.
Love it or hate it, this online mega-store has a lot of hidden beauty gems which often fly under everyone's radar and can cost you an eyebrows-on-fleek moment. So, to help you nail that naturally beautiful skin or salon-worthy hairdo you've always dreamed of without spending a fortune, we rounded up the 20 most sought-after beauty products from Amazon that can definitely do the trick. Still splurging on pricey cosmetics?
For Glowing Skin
Toner is a must-have for anyone with oily skin. But, this all-natural toner doesn't just stick to basics. By adding NO alcohol and a divine (read: rosy) fragrance to the mix, this top-rated beauty product goes the extra mile and helps you sooth acne and breakouts in style. Just dab some of the toner on a cotton ball (preferably organic) and get rid of all that grime.
Do you have a few acne scars or body stretch marks that make you feel self-conscious on a girls night out? Then, Purcellin oil is the way to go. This clinically proven mixture helps fade any stretch marks or surgery/acne scars that rain on your parade while evening out your skin tone. So, you basically hit two birds with one stone. Cool, huh?
Wintertime arrives, and you have to deal with those wind-whipped cheeks. Then, summer rolls around, and you can barely keep your arms and shoulders from peeling under the hot sun. Pf, your skin can't catch a break, amiright? Well, not anymore. Packed with hyaluronic acid, this moisturizing cream helps retain your skin's natural moisture and prevent it from drying out, no matter the season. It's also free of allergens, so it's not likely to cause any irritation. Who's (not) chapping now?
From removing blackheads to cleaning out your pores to helping you get rid of excess oil, face masks are like the superheroes of the beauty product aisle.  That said, choosing the right one is kind of important. However, not all of them are created equal, and this Dead Sea mud mask is the living proof.
Enriched with a unique set of ingredients (mineral Dead Sea mud from Israel, shea butter, and essential oils, to name a few), this top-rated beauty product is your one-way ticket to a radiant, flawless face. Plus, you can be 100% sure that it will never contain any added fragrances, nasty chemicals or dubious toxins. Shopping on Amazon doesn't sound so shabby now, does it?
For years now, Clarisonic has been a tried-and-true option for our facial cleansing routine. But, we gotta admit; the ProX Advanced Cleansing System by Olay is slowly taking the reins in our book, not just because of its surprisingly potent cleansing/exfoliating properties but also due to its budget-friendly price tag. Thanks to its circular massaging action, this beauty product promises a gentle (albeit efficient) cleansing experience with some users mentioning that it helped them prevent acne breakouts. You may not need that zit doctor appointment, after all.
While the beauty market is crowded with so-called "miracle" products that can help you slay that youthful look you're after, no other nutrient comes as close to this goal as retinol, a.k.a. vitamin A. Luckily, Amazon's beauty department knows this little fact all too well and boasts a cream that can help you incorporate the skin-loving vitamin in your life with as little as 19 bucks. So, if you are ready to unclog your pores, reduce the fine lines and wrinkles and even out your pigmentation, this retinol moisturizing cream is definitely worth a spot in your daily beauty routine.
If you think sitting still through your face mask sessions is uber-boring, we've got great news for you. Bubble masks are here, and they are ready to add some fizz fun into your beauty routine. Upon application, this out-of-the-box face treatment begins to bubble as it works to remove blackheads, absorb excess oil and deep-clean your makeup-clogged pores. We don't know about you, but this top-rated beauty product has us bubbling over (!) with excitement.
Sometimes your regular moisturizer just isn't cutting it. So, you gotta bring out the big "guns." Ever heard of hyaluronic acid? This naturally occurring substance is a seriously legit moisturizer as it binds up to 1.000 times its weight in water. That means that it keeps your skin hydrated at all times and eliminates signs of aging or tiredness. So, if you want to look fresh, toned and radiant all day long, this hyaluronic acid serum we found on Amazon's top-rated list is your safest bet.
For Flawless Makeup Application
Having a set of high-quality makeup brushes is essential to any beauty regimen. But, that doesn't mean that you have to spend a fortune on them, especially when you can find a bunch of options like the BS-Mall brush set in just a few clicks. Featuring ten different brushes for multiple uses, this brush set has your back, whether you want to apply your foundation or just spread some eyeshadow on your crease. Plus, the synthetic fiber hair used in each brush provides you with a silky touch, optimizing your experience in every stroke.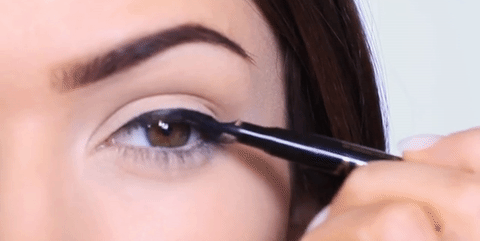 For many women, mastering the cat eye can be a challenge. But, contrary to popular belief, this all-time favorite look is not a matter of skills, but a choice. In fact, choosing the right eyeliner can finally help you nail the look and slay every occasion, be it an important office meeting or a late-night party with friends. Your accomplish in this quest? This stay-all-day waterproof eyeliner that delivers exactly what it promises: keeping your eye makeup intact all day long, no smutches whatsoever.
For Baby-Soft Feet
As gorgeous as they make you look, heels can be hard on a girl's feet. So, to avoid all the pain and unattractive calluses that inevitably come with this beautiful footwear, make sure you keep this electronic foot file around. Thanks to its coarse roller head that spins 360o on demand, it can remove all dead and dry skin from your feet, making them as soft as you've always wanted.
Who said that exfoliating masks should only be reserved for one part of your body? Foot peeling masks are now a thing and are actually more efficient than you may give them credit for. This innovative beauty product works by peeling layers of dead skin off of your feet.
So, as the dead skin literally peels off, your feet end up with a silky smooth texture that even babies would envy. Disclaimer: Some of the thousands Amazon users claim that the whole process may look disgusting at times but judging from the outcome, it's well worth the try.
For a Bright Smile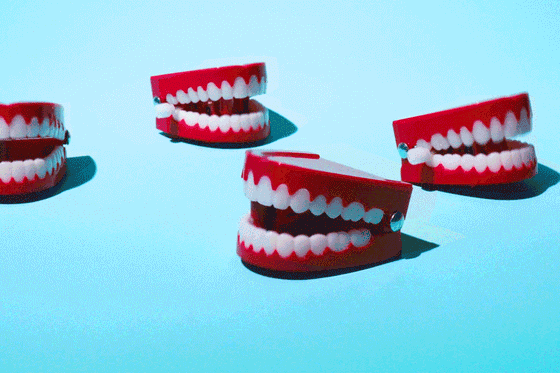 Between your morning joe ritual and the vino-loving nights with the girls, some of your habits may keep your spirits up but are not always friendly to your pearly whites. And since laying off some of those patterns is not an option, Amazon spares you the expensive trip to the dentist's office by introducing you to the teeth-whitening medium of the future, charcoal powder.
This beauty product helps you get your smile back on track without irritating your gums and exposing you to harmful chemicals. The only downside? It may look (and feel) weird as you rub it against your teeth, but the effort will reward you.
—
So, are you ready to channel your inner glamazon with a little help from Amazon? Let us know your top 3 in the comments section down below!