iPhone Selfie Fan
Stay CONNECTED and enjoy the BREEZE! Breeze fans have a very low power consumption which allows for simultaneous use of the fan and your mobile device. Enjoy all of your favorite apps while you get the best airflow in the market.
The perfect solution for hot weather and the need to cool down. Our fans spin at 15,000 revolutions per minute! You'll be amazed at the amount of airflow provided by such a small fan.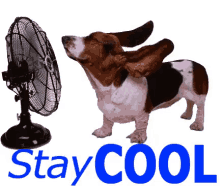 Weighing at under one ounce, our small and sleek design allows for easy and seamless carrying. The durable design of Breeze fans grants a worry free situation. Our fans are perfect for traveling, home and office use, and even recreational use. Take them to the beach, pool parties, hiking, camping, etc The portable and lightweight design offers the convenience of being carried in your pocket, purse, bookbag, etc.
This is genius. Not only will it keep you cool during Coachella or Bonnaroo, but it'll automatically take all your selfies to a Beyoncé level. #flawless