Yas Button
Sometimes a sassy yasssss is the only response that will do. But a queen like you shouldn't be doing the dirty work like some sort of peasant.
Outsource your yaaaassssing duties to this colourful button. Unlike other novelty buttons that say things, this one is proudly rainbow-hued and says more than one thing. Six things, in fact. That's like buying six buttons for the price of one. Your other sub-standard YAS buttons can go in the bin now.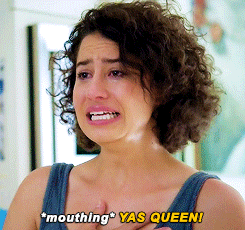 Cycle through the randomised majesty of:
Yaasssssss
Yass Queen
Yass Bitch
Yass Girl
O-M-G, Yas!